If you do not want to go out at night, you can dine on site.
A convivial evening with family or friends! Want to make a stone grill, raclette and fondue, we will provide, at no additional cost.
You have, in the living room , a refrigerator, a microwave, stove, kettle, coffee maker. We provide plates and cutlery upgrade and you do not have to do dishes!
La Laiterie du Centre , at Allevard, you will find great products at Thierry and Florence which offers you to order , the raclette, cheese fondue with three cheeses ...
Do not move ....!
Delivery will be done to your table that
you

can

order by phone ... Learn more and make your choice, click on the photo below.
"A welcome and rare professionalism."
Located in the centre of Allevard-les-Bains, the 'Laiterie du Centre' proposes a wide range of top quality regional products: cheese, sausages and other pork products, delicatessen and gourmet food corner as well as wines directly from producers.From Tuesday to Saturday: 8:30-12:15am and 3:00-7:15pm - Sunday: 9:00-12:15am - Closed on Monday and Sunday afternoons.
Restaurant at 5 minutes from home.
REST'AUX CREPES LA MARIE JEANNE.
Does this family restaurant offers traditional cuisine and Savoyard specialties and Brittany.
"For a reservation or more information about our services, contact us at 04.38.92.12.16. 6, rue des Thermes 38580 Allevard. Open all year, booking advised.
Discover the restaurant La Creperie Marie Jeanne, history and s are all specialties in a pleasant and warm typical mountain fireside setting.
Marie and Jeanne, mother and daughter were home Bretonne.
Separated by war, Jane found herself exiled in the Nord-Pas-de-Calais.
After years of separation, Jeanne asked her children to find her mother.
They find her in the presence of the whole family in Brittany. From that day, the children gathered each summer in Brittany.
This is where Christine, the daughter of Joan discovered a passion for pancakes.
Opening a pancake for her was long a dream, now a reality.
"I am pleased today to be able to help you discover the Breton cuisine taught by my grandmothers and the specialties of our beautiful mountains.
"
Thierry Blondeau and his team will welcome you at the Hotel "The Alps"
À la carte € 32
Starter, main course and dessert cheese plate
Slate Market
Map
Menu of the day
In the evening, minimum order: Starter + main course or main course + dessert.
To honor the culinary tradition, all dishes are cooked by the minute.
Please specify that you come from the cottages at Old Bread Oven.
Le Paradiso
BAR PIZZA
15 rue Chenal 38580 Allevard-les-Bains
A nice place, warm and welcoming.
Do you like pizza? You will be served! The products are fresh and quality.
A place to discover Allevard without restraint!
Takeaway pizza.
To reserve your table or order 04 76 97 59 49 You order at 18:30, within 30 minutes, your order is ready to be enjoyed at home!
Open: All year

38580 ALLEVARD
04 76 45 11 17
06 75 29 23 42
Terrace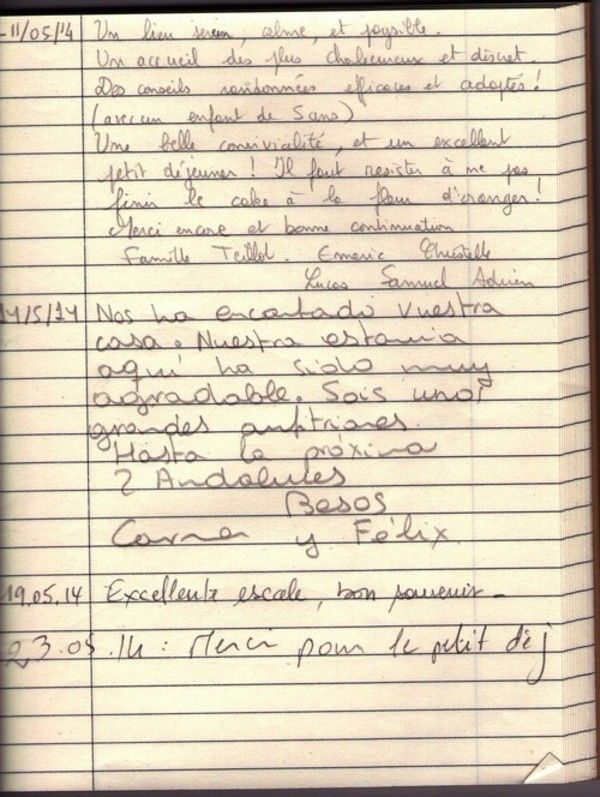 For those wanting to experience a contemporary gourmet kitchen, we invite you to take a detour from Chambery, 30 minutes from our B & B, to discover the great food of Siôn Evans.
"Located on the heights of Saint-Alban-Leysse amidst vineyards of Monterminod, we welcome you in a warm and discover the creative cuisine of Siôn EVANS frame.
Seasonal produce and local specialties are honored in a relaxed atmosphere and attentive service.
We welcome you from 12:00 to 13:30 and 19:30 to 21:30, with the first fine days, a proposed terrace service. "